The leader of China's second-hand car export comprehensive service
Road maintenance vehicle DXA5033TYHD6 China 2022 watering truck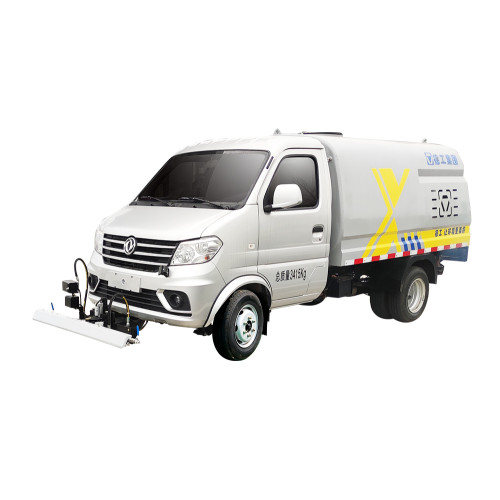 | | |
| --- | --- |
| Categories | Watering Cars |
| Brand | Yitongda Used Car Trade |
| Model | Road maintenance vehicle DXA5033TYHD6 |
| Box volume | 2.7m³ |
| Water spray rack cleaning width | 1.5m |
| Maximum operation time | 42min |
| Terms of Payment | L/C, D/A, D/P, Western Union |
| Update Time | March 29,2023 |
Road maintenance vehicle DXA5033TYHD6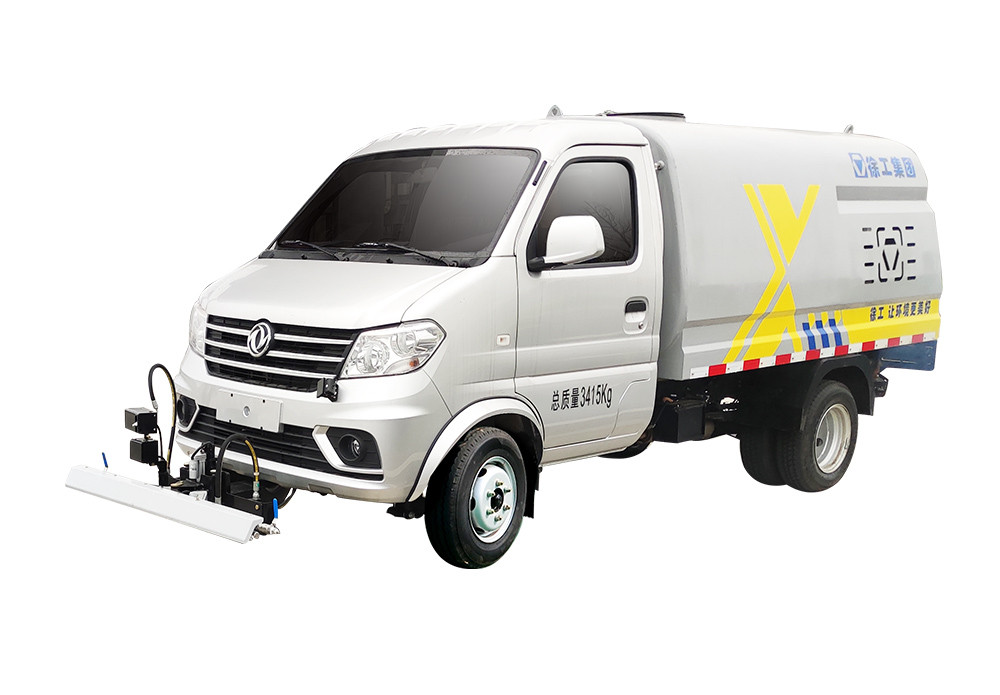 Road maintenance vehicle DXA5033TYHD6
Product selling points
The vehicle has a small operating radius and is flexible, which is especially suitable for the cleaning and maintenance of urban walkways, as well as for the cleaning operations of "urban psoriasis" such as pavement stalls and small advertisements, effectively filling the gap left by medium and large cleaning equipment.
Compact structure and comprehensive functions
The integrated box layout is adopted, with compact structure. Compared with similar wheelbase models in the industry, it has large capacity and long continuous operation time. The front linear high-pressure water curtain cleaning and cylindrical single point cleaning device can be adjusted up, down, left and right. The lifting height of the water spray rack can reach 100mm, and the deflection angle of the water spray rack can reach 20 ° left and right respectively. It has many functions such as line mounted high-pressure water curtain cleaning, columnar single point cleaning, manual spray gun cleaning, and manual nozzle cleaning.
Powerful, reliable and durable
The reliability of key parts is high, and the motor, high-pressure water pump, nozzle, etc. are all famous brands. The overall shape of the box is in harmony with the chassis cab. The tank body is made of stainless steel plate, which not only reduces the weight, but also has good corrosion resistance. In addition, imported water pump, double cylinder engine, high temperature and high pressure device, high-pressure sand blasting, etc. can be optionally installed to cope with various working conditions.
Security intelligence, integrated control 
The whole vehicle has a high degree of electrification. Several industrial linear actuators and rotary motors are used for cleaning operation, which is simple and convenient to operate, stable and reliable. It can be operated with the control box in the cab. The water circuit is switched to electrical control. The operation is simple and reliable, and the degree of automation is high. The front is equipped with a monitoring system for observing the operation of the operating device at any time. At the same time, there is a water shortage alarm protection function, which can effectively protect the high-pressure water pump, safe and reliable. watering truck
The pertormance parameters
| | |
| --- | --- |
| Box volume | 2.7m³ |
| Water spray rack cleaning width | 1.5m |
| Deflection angle of sprinkler bracket | 20 ° left and right |
| Lifting height of water spray rack | 100mm |
| Washing water flow | 40L/ min |
| Maximum cleaning water pressure | 41MPa |
| Maximum operation time | 42min |
Just in the form below and we will response to you within 24 hours.
Buy A Car/ Sell A Car/ Car Export/car Reconditioning/financial Services/customs Clearance /