The leader of China's second-hand car export comprehensive service
Dongfeng VASOL EQ1250GL6DJ truck chassis CHINA 2022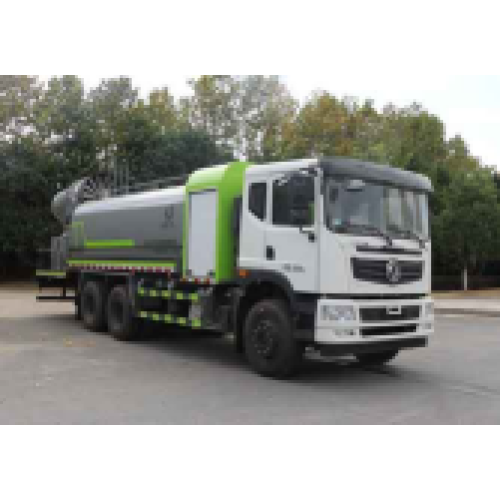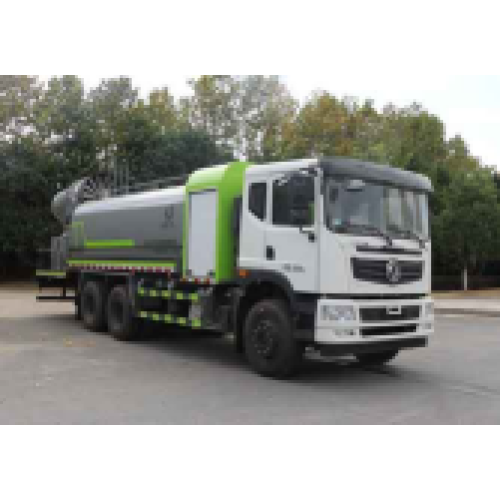 | | |
| --- | --- |
| Categories | Commercial Trucks |
| Brand | Yitongda Used Car Trade |
| Model | Dongfeng VASOL EQ1250GL6DJ truck chassis |
| Total mass (Kg) | 25000 |
| Number of passengers allowed in the cab (person) | 2,3 |
| Wheelbase (mm) | 4350+1350,4750+1350,5850+1350,5350+1350 |
| Fuel type | diesel oil |
| Maximum speed (Km/h) | 88 |
| Update Time | April 2,2023 |
Dongfeng VASOL EQ1250GL6DJ truck chassis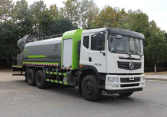 Dongfeng VASOL EQ1250GL6DJ truck chassis
Advantages Introduction
DONGFENG SPECIAL COMMERCLAL VEHICLE CO., LTD a wholly-owned subsidiary of Dongfeng Group, is an important unit of Dongfeng Group to carry the specialization, specialization, lightweight, electrification, intelligence, networking and sharing of commercial vehicles.

VASOL main business covers a full range of heavy, medium, light and micro tractors, engineering vehicles, trucks, special vehicles, special vehicles, new energy vehicles, etc. The products are widely used in the fields of highway transportation, engineering construction, municipal sanitation, special operations, etc.

VASOL has occupied the first place in the market for a long time in terms of training car, truck crane and truck crane.

Zhuzhou Yitongda acts as an agent to export high-quality used car products in China Dongfeng VASOL EQ1250GL6DJ truck chassis

Product trademark

VASOLDongfeng

Announcement batch

366

Product name

Truck chassis

manufacturing enterprise

Truck chassis

Product model

Total mass (Kg)

Kerb mass (Kg)

Overall dimension (mm)

9650,10050,10650,11750,10610×2510×2930,2880,2980


Chassis category

Class II

Front overhang/rear overhang (mm)

1250/2700,1250/3100,1250/3300,1450/2500,1450/2900,1450/3100,1410/2540,1410/2940,1410/3140,1410/2500


Number of passengers allowed in the cab (person)

2,3

Wheelbase (mm)

4350+1350,4750+1350,5850+1350,5350+1350


Approach angle/departure angle (°)

28/27,28/24,28/22,25/29,25/26,25/25

Maximum speed (Km/h)

88

Number of axles

3

Tyre specification

7000/18000

Number of leaf springs

Number of tyres

10

Rear track width (mm)

Approach angle/departure angle (°)

28/27,28/24,28/22,25/29,25/26,25/25

emission standard

Front track width (mm)

Total mass of trailer to be towed (Kg)

Semi-hanging saddle

remarks

1. Net engine power: B6.2NS6B260 is 188kW; YCS06270-60 is 195kW; YCK05240-60 is 172kW; YCS06245-60A is 176kW; B6.2NS6B230 is 166kW; 2. Optional sun visor, optional lamp, bumper, front cover style, optional chassis layout, optional auxiliary water tank and bracket, air filter, urea tank, battery frame and other location layout, optional air filter appearance style, optional oil tank/air reservoir painting; 3. Corresponding relationship of dimension parameters (outer length=front overhang+wheelbase+rear overhang): 9650=1250+4350+1350+2700=1450+4350+1350+2500=1410+4350+1350+2540; 10050=1250+4350+1350+3100=1250+4750+1350+2700=1450+4350+1350+2900=1450+4750+1350+2500=1410+4350+1350+2940=1410+4750+1350+2540; 10650=1250+4750+1350+3300=1450+4750+1350+3100=1410+4750+1350+3140; 11750=1250+5850+1350+3300=1450+5850+1350+3100=1410+5850+1350+3140; 10610=1410+5350+1350+2500, the mass change caused by the size parameter change is less than 3%, which can be ignored; 4. ABS model and manufacturer: 3631010-C2000/East Knorr-Bremse Commercial Vehicle Brake System (Shiyan) Co., Ltd., J ABS/Jiaozuo Borak Control Technology Co., Ltd; 5. This model can be equipped with ETC vehicle-mounted device. 6. It can be equipped with wide wheel cover/narrow wheel cover/hanging step/step cover, cab door apron and no embossed photo


Engine model

Engine manufacturer

Displacement (ml)

Power (Kw)

Dongfeng Cummins Engine Co., Ltd

191

Guangxi Yuchai Machinery Co., Ltd

199

Guangxi Yuchai Machinery Co., Ltd

176

YCS06245-60A

Guangxi Yuchai Machinery Co., Ltd

180

B6.2NS6B230

Dongfeng Cummins Engine Co., Ltd

169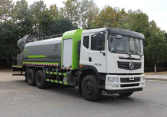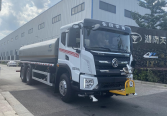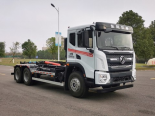 Just in the form below and we will response to you within 24 hours.
Buy A Car/ Sell A Car/ Car Export/car Reconditioning/financial Services/customs Clearance /