The Handy Guide to Buying a Used Car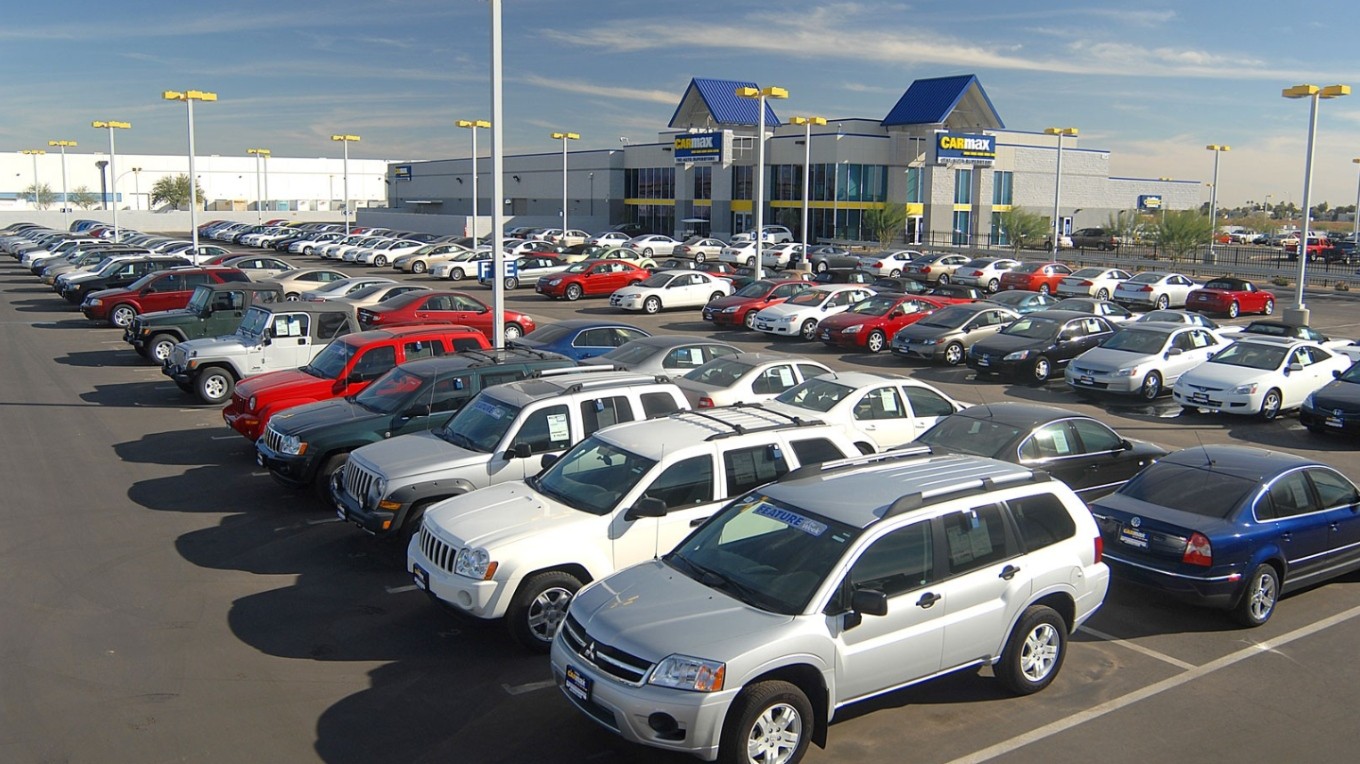 Buying a
used car
is great for people who don't want to spend money on a new car and get their money's worth. A used car can last you four to six years or more, depending on the condition and validity of the registration.
Used cars cost about half the cost of new cars or less. In addition, taxes such as road tax and product tax have been paid by the first owner of the car. So you get your money's worth.
However, there are many things you need to check before buying, such as the condition of the engine, body parts, battery, and vehicle registration. Leaving out any one of these things can get you into trouble with your car later on. Let's check out our complete list of buying a used car in any country.
1. Choose the Right Car
When it comes to shopping for a used car, it can be easy to be swayed by the abundance of attractive options. For example, if you visit a dealership looking for a used car, you will see a 6-year-old Honda city for $8500. Then you see a five-year-old Toyota Camry standing beside it for $9,700.
You could possibly convince yourself to buy a five-year-old Toyota Camry by paying an extra $1,200. You'll get a premium luxury car for $9700, but it costs far more to maintain than a Honda City. So, when looking for a used car, it's important to make the right choice and consider repair costs.
2. Check the Car Condition
The first thing to do when inspecting a used car is to check the condition of the vehicle. Don't be put off by the cleanliness and shine of your vehicles as dealers will polish them to shine and grab the attention of customers. Sit in the car and go for a test drive to check how the engine works.
Also, check your car's clutches, gears, and acceleration to learn how these important components work. It's a good idea to bring in a mechanic to check the condition of the vehicle. Such tests will help you determine whether the car has been maintained and what the seller claims. You should prepare for and budget for inevitable repairs and maintenance.
Tip: Make sure you do a thorough inspection when you pick up your car. This is necessary because, between the time you see the car and the time it is delivered, the dealer may replace some parts - for example, he may swap out old tires for new ones.
3. Registration Certificate
Is the seller the actual owner of the car? Is this going to be resold for the first time or the second time? Check the serial number in the RC which shows how many times the car has been sold so far. Also, check that the previous owner paid all taxes including road tax.
Make sure the seller gives you other documents to check, including the initial invoice, the car loan provider's NOC, and road tax receipts. Reviewing these basic documents can help you verify the vehicle's ownership history and authenticity.
4. Insurance
In many countries, it is illegal to drive a car without insurance. You must check the insurance history of the vehicle before purchasing and check the latest insurance and its validity. If the car was not insured back then, don't buy it.
If the seller has insurance, the vehicle's insured value needs to be checked. Also, track the no-claims bonus for the past three years, as the number of claims hints at the car's accident history. When purchasing a vehicle, don't forget to transfer the insurance or purchase a new policy in your name within 14 days of the transfer date. Failure to transfer coverage could result in a denied claim if an accident occurs while driving.
5. Potential Modifications
Can you turn your car into a dual-fuel vehicle? Can you choose more convenience, security, and value upgrades? Old cars may be cheap, but they may not be upgradeable. For example, new car models are equipped with CNG kits that allow users to use CNG to run the vehicle. However, older models can only run on petrol or diesel. If you prefer CNG, these models are not the right choice. Therefore, you need to consider the modifications you want to make to your car.
6. Service and Maintenance Records
Every vehicle needs regular care and maintenance according to the manufacturer's recommendations. Check the vehicle's service and maintenance history. A vehicle that is not serviced at the recommended intervals may perform poorly over time. You can check your car's service manual to make sure it's been serviced regularly.
Final Words
These are the things to check when buying a used car. Whether you're buying from an owner or a dealer, this checklist will help you get the car that's right for you. If you want to buy a used car, welcome to
contact us
. Using the checklists in this article, you can choose the best car for your money.
Yitongda is a professional
second-hand car comprehensive service provider
. It is committed to building the largest foreign trade base for the second-hand car export industry in the central and southern regions and an important window for China-Africa electromechanical exports. As of August 15, the export orders for second-hand cars and construction machinery this year reached 1,034 units, with a total export value of 16.95 million US dollars. Products are mainly exported to more than 30 countries and regions in Southeast Asia, Central Asia, the Middle East, Africa, South America, Russia, etc., including new energy vehicles (pure electric and hybrid), gas vehicles, commercial vehicles, excavators, concrete pump trucks, semi Trailer, tractor, dump truck, grader, loader and other categories.