Buying Used Cars Past and Present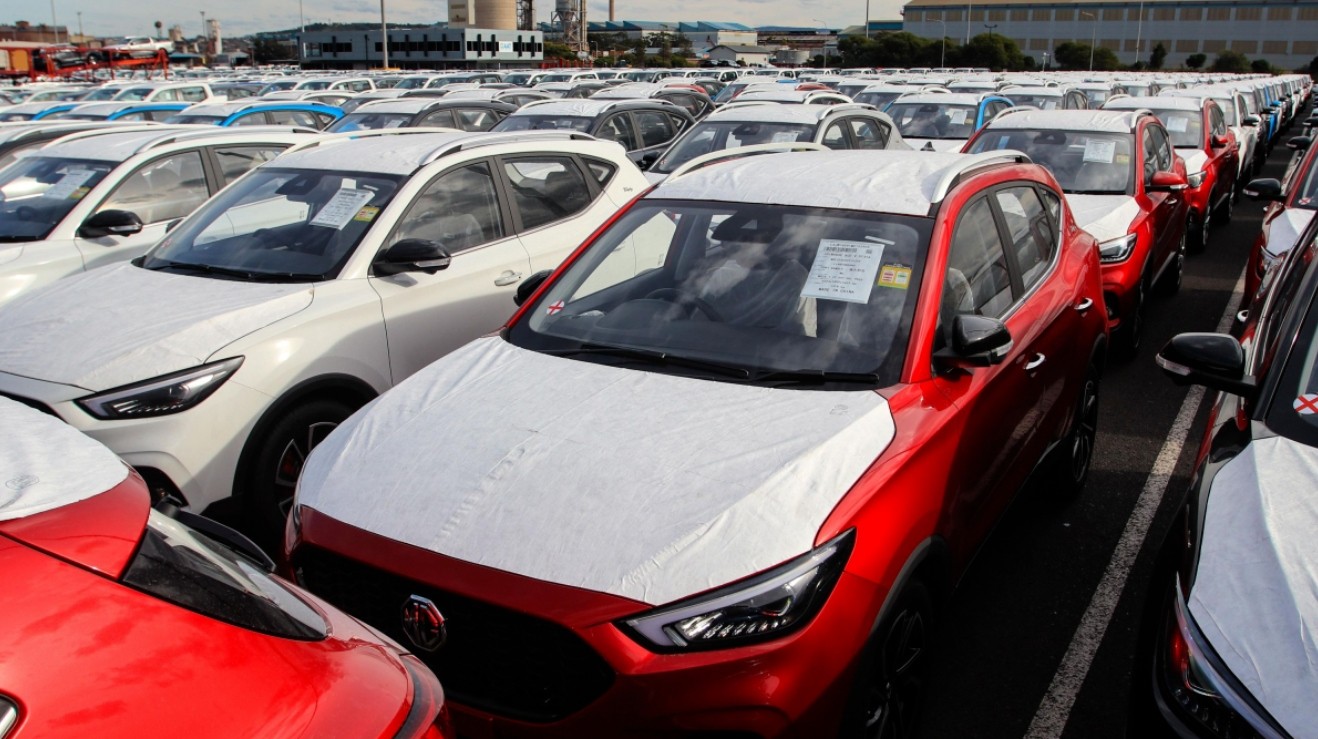 Anyone under the age of 30 probably doesn't realize how much-used car buying has changed. For millennials or younger, we've rounded up used car buying then and now so you can fully appreciate how easy life can be when buying your next used car right now.
Check out the Conditions Available for Your Used Car Purchase
When you're driving your current vehicle and it's making odd noises or handling poorly, you might think it's time to start looking around for a used car. Here's a then/now breakdown of what's available when you're shopping for a used car:
Then: First, you pull out your trusty phone book (if you know what one is) and go to the yellow pages and find the section that lists car dealers. Then you'll write down a list (yes, with a pen or pencil on a piece of paper) that interests you the most. You can even call landlines ahead of time (yes, people still did before cell phones) to find out what they have at the used car lot.
Then you have to get in your car and drive to all those different dealerships, get out, and walk around the lot to actually see what's available. Sounds like a lot of work, right? it is! In fact, setting aside a few days just to shop around and see what your options are is standard operating procedure.
Now: Now all you have to do is use your favorite connected device, whether it's a desktop, laptop, tablet, or smartphone. Type a few words into your favorite search engine and start browsing used car listings in your local area or anywhere else. You can easily check what's available from the comfort of your couch, bed, or anywhere else if you prefer.
If you know your budget, you can only look at cars in a certain price range. You can also filter the list by make, model, year, body type, features, city MPG, highway MPG, fuel type, transmission, and mileage. Astonishing! Unless you've been in the pre-telephone, pre-Internet used car buying process, it's hard to appreciate the power of information at your fingertips.
Let the Vehicle Safety and Quality Rest Assured
Everyone who buys a used car wants the peace of mind that it is a safe, high-quality vehicle that has not been involved in accidents, floods or other natural disasters, and has been properly maintained. Here's a then/now breakdown of when it comes to gaining peace of mind in a used car purchase:
Then: When you visited each dealership in person, you would walk around and see the car you were interested in. There may be salespeople hovering behind you telling you this is a great car (of course, they are great cars), but it really depends on your own interpretation. You might kick the tires (yes, that really used to be a thing), ask to see under the hood, and of course take a test drive. But unless you're an automotive expert to begin with, you really have no way of knowing the true quality of a vehicle. You have to take it to a trusted mechanic and pay them to check it out thoroughly to make sure the car is in good condition.
Now: But today, most dealers will give you a vehicle history report for free - if they don't, that's a red flag! Are these reports perfect? No, but they are much better than almost nothing in the past. A good vehicle history report will tell you if the vehicle has ever been in an accident, has been scrapped, or had a salvage title at some point, and sometimes even has a good record of repairs and maintenance being done to the vehicle. Vehicle Where historical reports are less likely to come into play is when buying a used car from a private seller, which is why in these cases, we still recommend having it inspected by a mechanic you trust before making a purchase.
Decide What Car to Buy
One thing that always helps to consider before buying a used car is what it is you really want. Some people specialize entirely in a particular make or model. Others are more open and don't know how to decide what they want. Here's the past/present of how people decide which used car to buy:
Then: Back in the day, there really weren't many ways to figure out what you wanted to buy. A lot of people just do it the way they are used to. If their parents always buy a particular brand of product, their kids are likely to develop in that direction too. Or you might just be talking to a group of friends or colleagues at work - these are face-to-face conversations, not texts or social media messages - which is often a frustrating exercise because everyone has a different brand. Avoid having opinions of your own, usually not based on any objective reality or evidence at all.
Now: Today, thanks again to the information age and the Internet, you can find all kinds of great information to help you decide what to buy. For example, suppose reliability is your most important consideration. Do a search for "most reliable used cars" and you'll get a variety of great articles on reliability factors in used car buying. Of course, you still want to make sure that the information comes from a reliable source and is presented in a reliable manner. Or you can search for a specific make/model and get customer reviews from people who have driven that car and they will tell you exactly what they like and dislike about it.
Find a Reputable Dealer
Another major aspect of buying a used car is "who" - who are you going to buy from? If you're inclined to buy from a dealer, you want to know if they'll deal with you honestly and fairly, right? Here is the then/now breakdown for determining a dealership's reputation:
Then: Just like the only way you're going to know how a dealership is doing with cars is to go to their lot in person, the only way you have to know if a dealership is reputable is to visit them or talk to someone else who's been there before the chat. It wastes a lot of time, so a lot of people just end up going to multiple dealers, with a lot of bad experiences along the way.
Now: Thanks again to your lucky stars for living in the digital age of the 21st century. Understanding a dealership's reputation is as easy as checking it online from your favorite device. You can start by visiting the reseller's website to get an overview of how they display. See if they mention winning any awards recently
Negotiated Price
What's one of the things people fear the most when buying a used car? Price negotiable! Here's a then/now breakdown of the bargains on price:
Then: Many people used to be afraid to buy a used car because they hated the whole price negotiation process. It often feels like the salesperson is using all sorts of slick tricks and schemes to get you to pay more than you should for the car. Many simply don't like the pressure involved, or feel they don't have the knowledge or influence to compete on a level playing field with professional salespeople. But you really don't have much choice.
Now: More and more big dealers these days realize that haggling is really just a huge waste of time for them and their customers, especially since so many people hate it. That's why many dealers offer firm, competitive upfront pricing, also known as no-haggle pricing.
If you're the kind of person who likes to haggle, there are still plenty of dealers who can haggle for you, but the new twist is that you don't have to be face-to-face to be good at it. You can now negotiate prices with many resellers (but not all) via email. This reduces the stress of face-to-face negotiations. You can think about it every time a dealer responds to an offer, rather than the face-to-face negotiation feeling like you have to give an answer on the spot.
Figure out Financing
The last piece of the puzzle when buying a used car is finding the right car loan for the car you want to buy. This is another one that has changed a lot over the years. Here's a breakdown of when/now looking for financing:
Then: If you've spotted a pattern here, you know what to expect. If you want to shop around for the best auto loan rates and terms today, you'll have to personally visit multiple lenders in your area, fill out their applications, and wait for them to contact you. It's a painful and slow process, and applying to a handful of lenders can take up a day or two of your time.
Now: The beauty of the internet is that there are a variety of ways you can shop around for the best car loan. You can easily apply to multiple lenders in your area without getting up from the couch because everything is online. Alternatively, you can go to one of the lending sites, where you just fill out an application and they'll "buy" it across their network of lenders to see which one offers the best deal.
It's amazing how much-used car buying has changed over the past few decades. Fortunately, these changes are all for the better! Harnessing the power of the internet, consumers can take control of the buying process for everything from used cars. At Yitongda, we understand this and we are fine with it because we always have your best interests at heart. If you have any questions or want to buy a used car, please
contact us
.
Yitongda is a comprehensive
second-hand car service provider
. It is committed to building the largest foreign trade base for the second-hand car export industry in the central and southern regions, and is an important window for China-Africa mechanical and electrical exports. Products are mainly exported to more than 30 countries and regions in Southeast Asia, Central Asia, the Middle East, Africa, South America, Russia, etc., including diesel vehicles, new energy vehicles (pure electric, hybrid), gas vehicles, commercial vehicles, excavators, excavators machine, concrete pump truck, semi-trailer, tractor, dump truck, classifier, loader, etc.