The Role of the Used Car Market in Accelerating Equitable Adoption of Electric Vehicles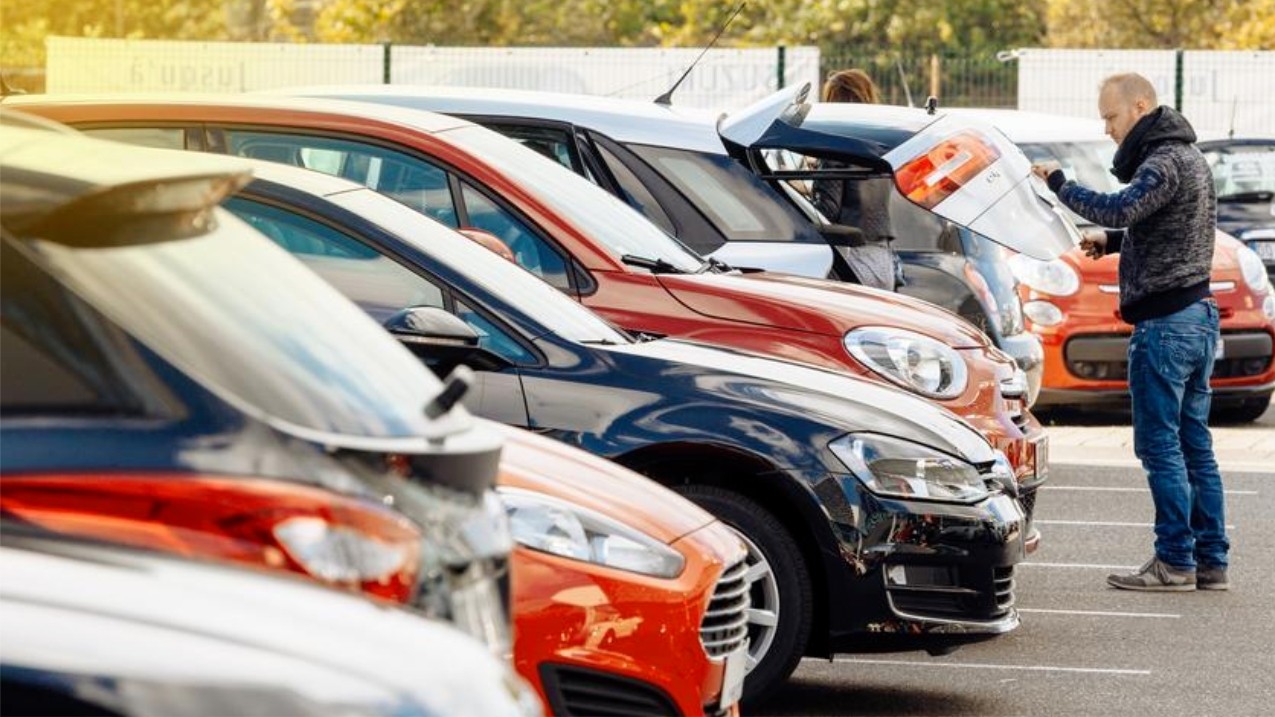 The market for
electric vehicles
is accelerating, especially in Europe, where sales figures continue to break new records. Of the nearly 1.36 million new electric passenger cars registered in Europe in 2020, 11% were either battery electric vehicles (BEV) or plug-in hybrid electric vehicles (PHEV). 2021 is also off to a strong start, with 14% of new passenger cars registered in Europe in the first two months of the year being electric. While the market for new EVs is growing steadily, the used market is still in its infancy.
Generally speaking, a new car is out of most people's budget. In fact, higher-income households buy more new cars than lower-income households. Take Norway for example. In 2019, 31 percent of new vehicles were registered by the top 10 percent of households, compared to 0.6 percent for the bottom 10 percent. This difference is much higher in the EV market. Looking again at Norway, 37% of new electric vehicles in 2019 were registered by the wealthiest 10% of households, while only 0.7% were registered by the poorest 10% of Norwegian households.
More affordable used EVs help meet the needs of a wider consumer base. But where do we stand now in the used EV market? Let's look at Germany, Europe's largest passenger car market by new sales. Over the past five years, used passenger car registrations (i.e., changes in ownership) have been roughly twice as high as new car registrations, and are two and a half times higher in 2020. Specifically, developments in the electric passenger vehicle market look a little different. By 2020, they are 10 times higher. This is not surprising, given that the European Union has imposed stricter CO2 emissions standards for new passenger cars since January 2020, and Germany has increased subsidies for the purchase of new electric vehicles since mid-2020.
The development of the new and used electric passenger car market is also reflected in the number of registrations. In 2020, 14% of newly registered passenger cars in Germany were BEVs or PHEVs. Their share of registrations in the used passenger car segment is significantly lower at 0.6%. In the first quarter of 2021, new and used electric passenger car registrations accounted for 22% and 0.9%, respectively.
Of course, the overall passenger car market has been around for years, while the EV market is just getting started. It may take several years for the sales of electric vehicles in a certain year to be seen in the used car market. For a leased company car, this will take about 2 to 4 years, and for a private buyer, about 6 years, at least in Germany. Therefore, the high absorption rate in 2020 may be reflected in the used electric passenger car market starting around 2023.
State and local governments can help support the purchase of used electric vehicles, making them accessible to everyone. One option is to subsidize used EVs. While Europe has many subsidy schemes for the purchase of new electric vehicles, only a few countries have introduced financial incentives specifically for buying or leasing used electric vehicles. This was only in the recent past:
- The Dutch government introduced a new subsidy scheme in mid-2020 for individuals buying new or used electric vehicles. The one-time subsidy applies to small compact BEVs with an original price between €12,000 and €45,000 and a range of at least 120 km. The amount of the subsidy for buying or leasing a used BEV is €2,000.
There are also certain eligibility criteria for receiving bonuses. Cars must be purchased from an auto dealer; sales between private individuals are not eligible for the grant. Additionally, the car must remain in the subsidy recipient's name for at least 3 years. Under the current program, the grant amount for buying or leasing a used BEV will remain the same until the program ends in mid-June 2024 or until funding is exhausted.
- At the end of 2020, the French government introduced a one-off grant of €1,000 for the private purchase or lease of a used electric passenger car or van. Back in 2008, the country introduced bonuses for buying new electric cars as part of its incentive scheme. To qualify for the used EV subsidy, a car must emit less than 20 grams of carbon dioxide (g/CO2) per kilometer, meaning only BEVs and fuel-cell electric vehicles are eligible.
Additionally, the car must be used for at least two years from the time it was first purchased or leased and must be kept for at least two years. Under current plans, the subsidy scheme for used electric cars and vans will run from December 2020 to December 2021 but may be extended when France evaluates its annual budget.
- The German government encourages the purchase of used (secondary sales) BEVs and PHEVs that are less than one year old and have a mileage of fewer than 15,000 km. The government's share of the one-off grant is equal to the new car, ie up to 6,000 euros for BEVs and up to 4,500 euros for PHEVs. To be eligible, the car must not have been previously used as a company car and must have been kept for at least 6 months. In the case of leases, the minimum holding period increases to 12 months for leases between 12 and 23 months and 24 months for leases longer than 23 months.
Research has shown that incentives in the form of rebates are particularly effective if higher amounts are given to low-income households. The French government offers switching bonuses for the purchase of new or used low-emission vehicles (up to 137 g CO2/km according to WLTP), with higher amounts for low-income households. However, the prerequisite for receiving the bonus is that the old car is scrapped. Additionally, the conversion bonus also applies to combustion engine vehicles, although higher bonus amounts are available for buying or leasing an electric vehicle. In the US, California, Oregon, and Pennsylvania have introduced one-time grants for used BEVs and PHEVs, specifically for low-income residents.
With the used EV market slowly developing, offering incentives similar to new cars appear to be a key factor in expanding the market to a wider consumer base. Additional incentives for low-income households could help serve the broader market, guaranteeing equal access to EVs beyond the wealthy.
Of course, there are more policy options to help low-income groups adopt electric vehicles, such as electric car-sharing schemes or the expansion of public charging infrastructure networks in less affluent areas. We will see how the market for used electric passenger vehicles develops in the coming months and years, and what steps governments will take to meet the needs of the wider consumer base in order to achieve a just transition to electric vehicles.
The above describes the role of the used car market in accelerating the equal adoption of electric vehicles. If you want to buy a used car, please
contact us
.
Yitongda is a professional
second-hand car comprehensive service provider
. Centered in Changsha-Zhuzhou-Xiangtan, the company integrates domestic surplus products such as used cars, second-hand construction machinery, second-hand equipment, spare parts, and domestic manufacturing excess capacity, and exports them to overseas countries in need. Realize economic friendship with countries along the "Belt and Road". Mutual benefit and win-win.